In a few, simple steps you will have the Hockey Valet keeping your gear smelling better than bad.
Using the Hockey Valet is simple. Hang the Hockey Valet by the hook. Unfold the hanger. Pull out the Snap Lock pin with your finger and rotate the arm counter clockwise until it "snaps" in-place. Do the same with the second arm. Fold out the top helmet hook and bottom skate hook. Hang your gear on theHockey Valet. After drying over night, throw your gear and the Hockey Valet in your equipment bag. It fits!
---

Compact & Portable
A light weight, aluminum hanger that folds neatly and fits in your bag for traveling teams.

Durable & Tough
Stainless steel rivets, sturdy bar
stock aluminum and rust free!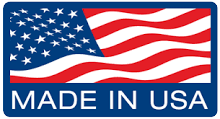 Made in USA
All components are made right here in the USA!
---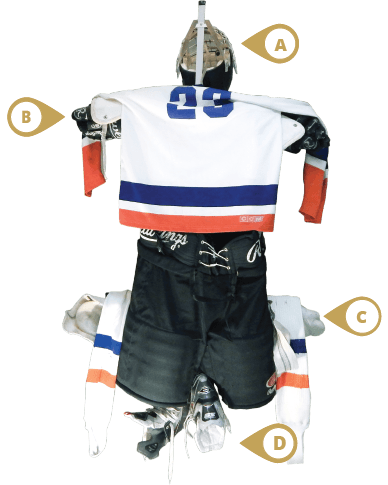 Here is how you might hang your equipment:
Hang the device on a rail, we use the garage door rail, but shower rod, etc., can work too.
Hang your helmet on the back side of the top of A.
Slide your elbow pads onto either side of B. Put your gloves on the ends of B. Hang pants by the suspenders on B. Rest shoulder pads over the top of the device and lay on B. Lay jersey arms over the sides of B.
Hang shin pads on either side of C. Hang socks on either sides of shin pads on C.
Hang the skates by the laces or the blade opening on hook D.